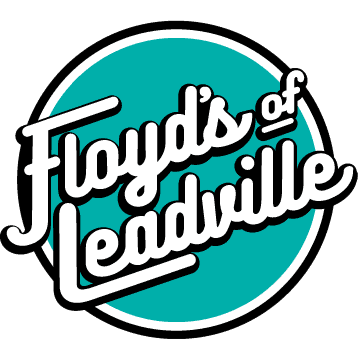 EVEREST CLIMB
29,032 FEET / 100 MILES / 6% AVE GRADE
The Race begins on January 31, 2022
THE RACE BEGINS IN:
10

days

20

Hours

30

Minutes

40

Seconds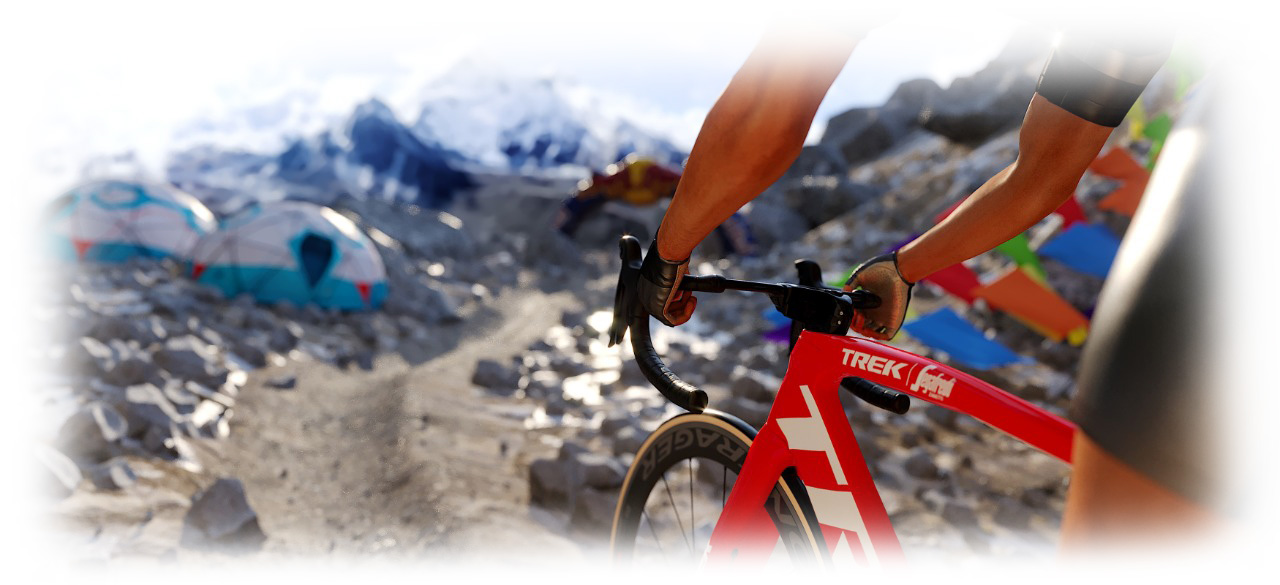 WELCOME
Welcome to Everest! Enjoy the suffer fest of cycling up 29,032 feet, 100 miles with an average grade of 6% in your own home - no oxygen tank needed.
Register October 1, 2021 for lowest price registration and to ensure a spot on the most epic virtual Everest Climb ever!
Registration allows you 24/7 and 12 month access to the Everest Climb. Ride as much or as little as you like.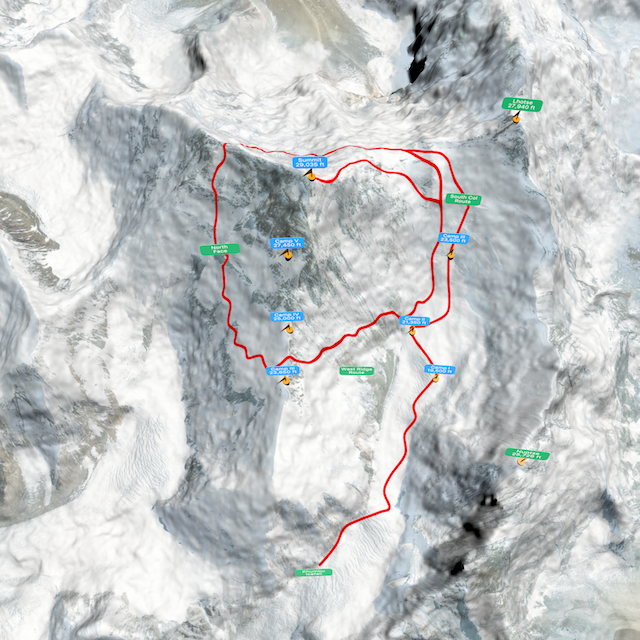 CHALLENGE
Mount your bike at the Everest Base Camp on Khumbu Icefall at 17,598 ft and circle Sagarmatha - the mother of all mountains seventeen times (100 miles course) or 8.5 times (50 miles course).
Swing past Lhutse at 27,940 feet for the view of a lifetime and then on up the Hillary Step to the summit at 29,032 feet. There is absolutely no downhill on this course. You're welcome.
Along the way enjoy support from local sherpas but watch out for native yack herds and the legendary Himalayan Yeti.
Check out the course map and profile gradient for more information.

EQUIPMENT
If you're gonna ride up the tallest mountain in the world you're gonna need the best bike to do it on. Pick from our favorite aero and lightweight road bikes complete with some of the best components available.
Then, select your Race Republic kit of choice to burn up the mountain!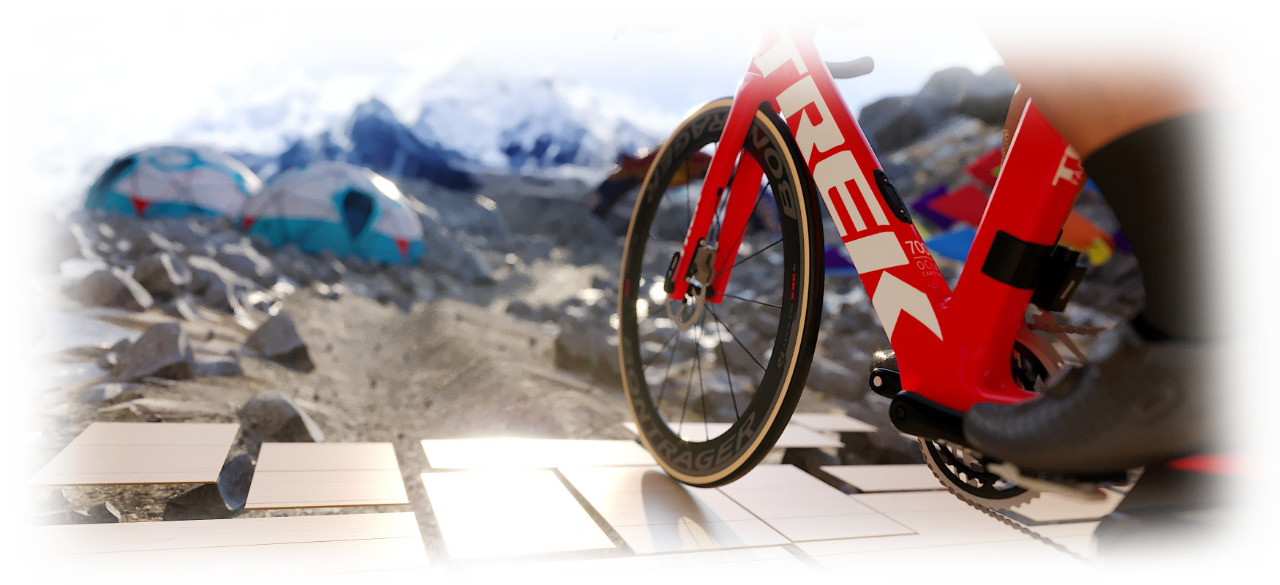 PARTICIPANTS
We have participants from all over the world and all kinds of cycling disciplines. Check out our participant list to see with whom you'll be riding with.
For those who may not be PRO cyclists enjoy a handy pause feature that will allow you to ride as far as you like and then pause your progress for another day or even multiple days. Take as much or as little time as you would like to set your own Everest PR.
Once you complete your Everest Climb we'll send you a Race Republic Everest Climb T-shirt and medal.